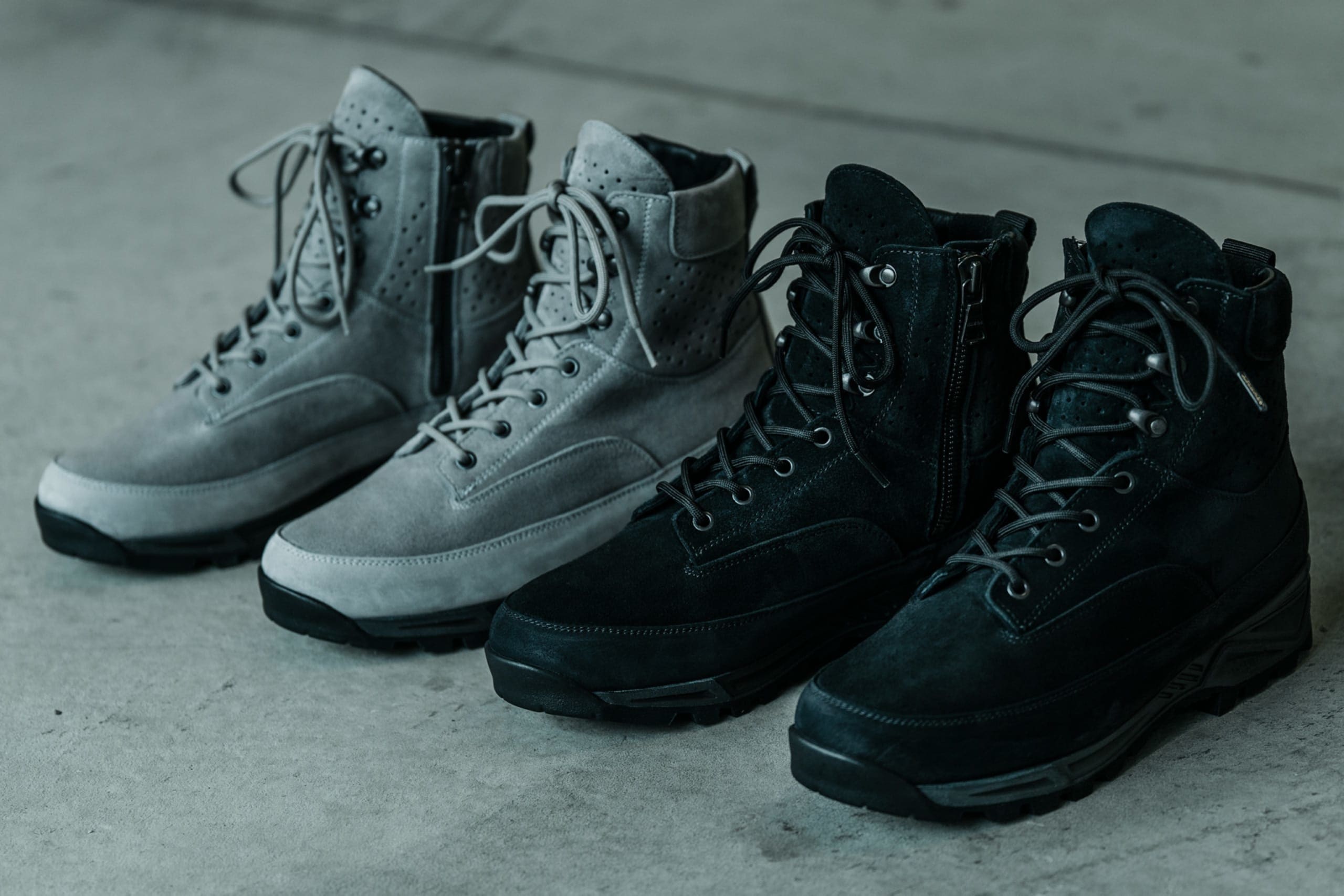 HAVEN Catalyst Boot


Season: FW21

Concept
Technical Drawing
Design
Development

As the lead designer for HAVEN's footwear program, I have achieved a milestone in merging luxury-level craftsmanship with technical performance and outdoor functionality to create a boot that excels in the harsh Canadian environment.

The distinct Catalyst Boot, a modernized and evolved rendition of the classic Canadian military combat boot, was expertly crafted in Onè Di Fonte, a small town in Northwestern Italy that is world-renowned for producing and developing the finest boots and performance footwear.

Using durable Kudu suede sourced from UK-based Tannery Charles F Stead and Co Ltd, I designed the boot's uppers, which have a storied history and reputation for producing some of the finest leathers available. At the medial side, I added an original YKK Excella™ zipper, allowing for easy on-and-off wear.

To ensure optimal performance, I developed the boot with the Vibram New Winkler sole, designed specifically for hiking and long-distance backpacking, providing lightweight grip and stability. The Zeppa NG5 midsole was added for comfort, and the boot was finished with a padded collar with perforated detailing and a full leather lining.

My achievement in designing the Catalyst Boot showcases my expertise in merging form and function, resulting in a boot that is both luxurious and practical for outdoor use in harsh environments.